History in the Making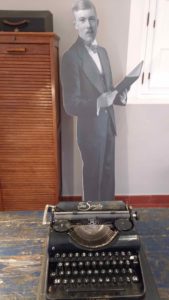 In one room on a table rests the old typewriter Gerald Brenan used to write "South from Granada". In another, the windows face out towards Málaga city, where his American novelist wife Gamel Woolsey watched bombs falling on Málaga in 1937 during the Civil War and recounted her experiences in "Málaga Burning" (Antonio Banderas bought the screen rights but so far has been unable to bring the story to film).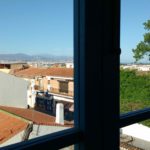 Today, the house is a cultural centre, containing books, photos and other memorabilia from the renowned Hispanist's time living in Churriana (1935 to 1969), when he and Gamel entertained such illustrious guests as Virginia Woolf and Ernest Hemingway.
Members of the Costa Press Club enjoyed a private tour of the Gerald Brenan House and Centre in Churriana as part of their June meeting, including a talk by the director, Silvia Grijalba, about its enthralling history. Later the group adjourned to the nearby Plaza Mayor for a Brazilian-style feast at the La Posada de Brasil restaurant which, interestingly, used to be La Posada de Antonio (part-owned by Banderas).
(Photos: Herta Fritz and Costa Press Club)
You can share this story by using your social accounts: