Cudeca Marks 25 Years of Providing a Helping Hand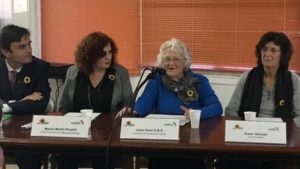 Several Costa Press Club members attended the official presentation of Cudeca's 25th anniversary program at the hospice in Arroyo de la Miel.
Together with medical director Marisa Martín Roselló, financial director Rafael Olalla Martínez and vice president Susan Hannam, Cudeca founder Joan Hunt gave a summary of the organisation's history and impressive development since its foundation in 1992.
Cudeca today operates the first and only hospice for cancer patients, in the final stage of their illness, in Spain with a day centre, home care and assistance to in-patients. It is possible thanks to more than 800 volunteers who help with the many different tasks and responsibilities.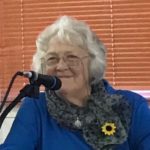 In her speech, Joan Hunt thanked sponsors, volunteers and especially the foreign press for their constant support in helping to ensure cancer patients and their families can have a dignified end to their illness.
Those attending received a calendar and detailed information on the programmed activities during 2017. The programme includes, among other events, the Sunflower campaign and Walkathon during May, a charity concert at Teatro Cervantes in June and the annual gala dinner in Málaga's botanical gardens in July.
(Photos: Herta Fritz)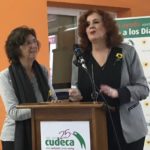 You can share this story by using your social accounts: