Fascinating Tour of Málaga airport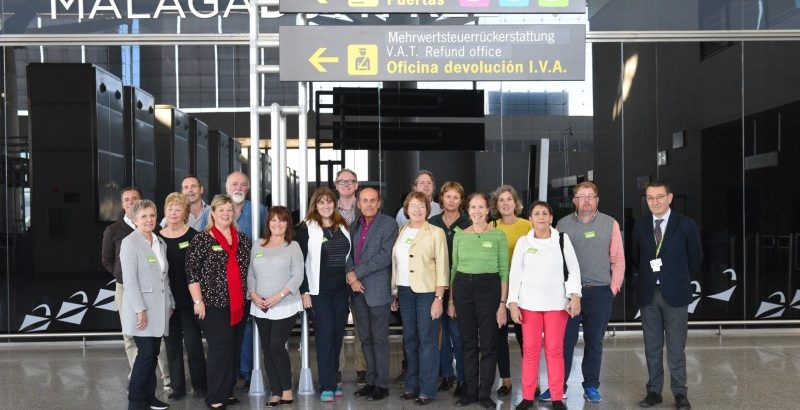 Twenty Costa Press Club members and selected guests had the pleasure of attending a special guided tour of several departments with limited access for ordinary passengers at the Málaga-Costa del Sol international airport.
The tour was conducted by airport director Salvador Merino Moíne and press department coordinator Josefa Villalobos. During the two and a half hour visit, they provided the group with a rare insight into the complex and demanding operations of a large airport such as Málaga, which handles more than 15 million passengers a year.
They noted that the airport is like a huge puzzle with thousands of pieces. Each of them has to fit perfectly together and, if they don't at any stage, the relevant department is able to intervene immediately and solve any problems quickly.
The airport director and press officer answered a series of questions about such issues as airport security measures, constant monitoring of the airport areas using video surveillance, and rigid control of luggage passing through the airport.
The press club was also given access to the ground control surveillance department, as well as the department with responsibility for controlling and distributing aircraft from landing until departure. Both departments are essential to ensure airport security, and practical and flexible operations for the benefit of both passengers and airline companies.
At the end of the tour, Josefa Villalobos confirmed that she and the airport director would be pleased to arrange a similar visit for press club members who were unable to attend on this occasion.
Photo credits: Michelle Chaplow, Photographer 
You can share this story by using your social accounts: