Invaluable Insight into Spain's Press Laws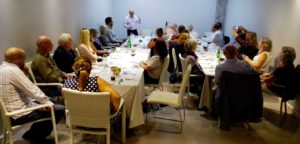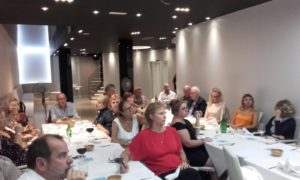 Members and guests at the Costa Press Club's September meeting in Marbella enjoyed a well-informed discussion about legal issues facing journalists and other content producers in Spain.
Guest speaker Alex Radford, a prominent Costa del Sol-based lawyer from My Lawyer in Spain, talked about how Spanish law differs from that applying in members' home countries, gave an informative and entertaining insight into the peculiarities of Spanish law, and touched on the complex subject of libel and slander ("injuria" and "calumnia" in Spanish).
Costa Press Club vice president Neil Hesketh presided over the meeting in the absence of the president, and David Searl, a longstanding club member and author of the authoritative "You and the Law in Spain" chaired the post-speech questions and answers session.
Later, those present savoured an excellent Thai meal at the restaurant venue where the meeting was held, Ban Thai on the Marbella promenade.
(Details about the next meeting will be available soon.)
You can share this story by using your social accounts: