New Year Honour for Liz Parry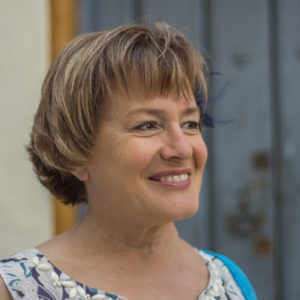 Costa Press Club first vice president Liz Parry is one of two British residents in Spain awarded honours by Her Majesty The Queen in the New Year List Honours 2017.
The former editor of Sur in English and a long-time resident of Málaga, Liz has been awarded the British Empire Medal (BEM) for her services to British nationals living in Andalucía; while Roger Cooke, latterly president of the British Chamber of Commerce in Spain and resident in Madrid, has been appointed a Member of the Most Excellent Order of the British Empire (MBE) for his services to British business in Spain and British-Spanish trade and investment.
Honours lists are published twice a year, on the Queen's official birthday in June and at New Year, to "recognise extraordinary achievement and service to the UK". Following a nomination process, an honours committee reviews all the submitted nominations, and the Queen then awards the honour.
According to the British Embassy in Madrid, "In the cases of Ms Parry and Mr Cooke, their outstanding achievements ensured they stood out amongst the many nominations received for this year's New Year Honours list.
"Having joined the Sur in English team in 1985 as a collaborator/translator, during her 30 years of service Liz Parry rose through the ranks at the paper, first to assistant editor in 1997 and then soon after to editor.  When Sur in English was launched in July 1984, there was no or little reliable information available to British nationals resident in Spain in English. Under Liz's command, the paper has grown from 3,000 copies and 24 pages to 150,000 copies and an average of 72 pages.  It subsequently plays an important role in helping British nationals to integrate into Spanish society and avoid some of the potential problems that moving to another country might present."
The British Ambassador to Spain, Simon Manley, said, "I am delighted that the achievements of Liz Parry and Roger Cooke have been recognised by Her Majesty The Queen in this way, whether it be Liz through her distinguished journalism and consistent promotion of Britons' integration into Spanish society, or Roger and his leadership of the British Chamber, our principal partner in strengthening a €46 billion bilateral commercial relationship."
Reacting to the news of her award, Liz Parry said, "I am delighted and proud to have been awarded this medal for service to British residents in our international community. It came as a complete surprise and I don't know who nominated me, but I would like them to know that I am honoured and grateful."
You can share this story by using your social accounts: