Verdant Oasis in Torremolinos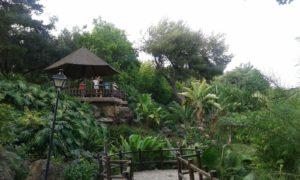 One of our members discovered a little-known haven on the Coast this summer, which he reports would make an ideal visit for the whole family – especially during the high season with crowded beaches and limited parking spaces.
The Molina de Inco botanical garden is located in the Manantiales area behind the water park in Torremolinos, filled with trees and flowers, water mills, fountains, and a variety of birds and animals. The main building is home to a permanent exhibition of scale model mills and full-size wooden mills, used to grind wheat and press olives.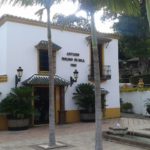 Entry is just one euro, with children and pensioners free.
Opening hours:
High season – Tuesday-Sunday 11.30am-2pm and 6pm-9pm
Low season – Tuesday-Sunday 10.30am-2pm and 4pm-7pm
It is relatively easy to find: follow the road next to the crocodile park, and the botanical garden is at the end of this road (free parking – but dogs not allowed).
You can share this story by using your social accounts: